Essential Winter Storm Preparation Tips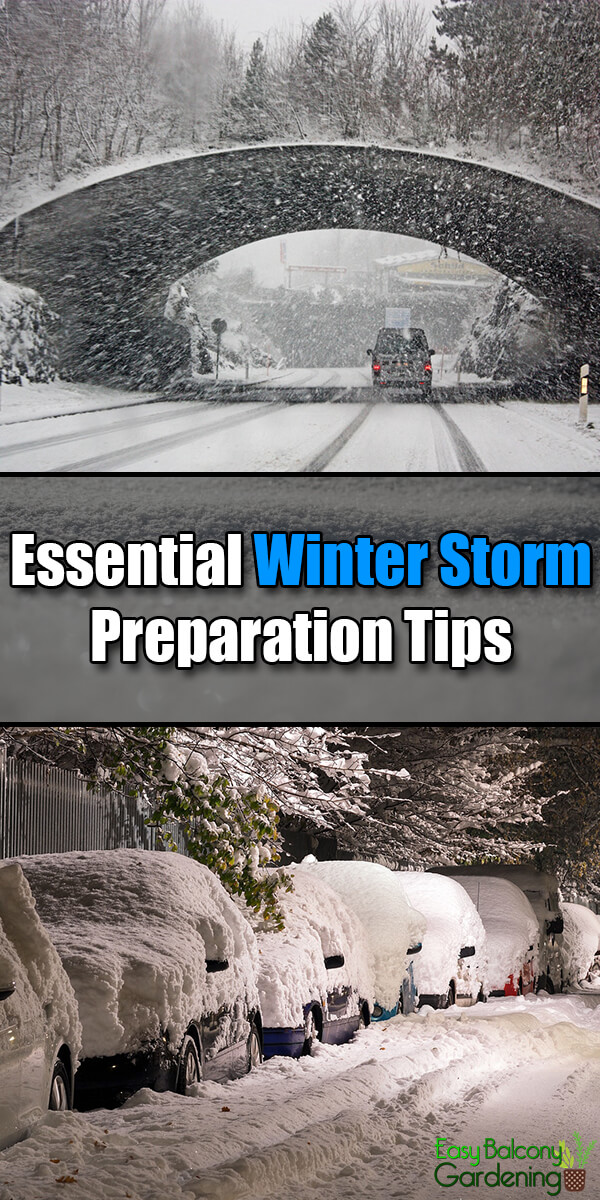 The information below on winter storm preparation is through the courtesy of the Hyrum 9th Ward, The Church of Jesus Christ of Latter-Day Saints, Hyrum, Utah.
A winter storm can be a real threat. Be prepared, be careful, and be safe!
Familiarize yourself with these terms:
Freezing rain – freezes when it hits the ground, creating a coating of ice on roads, walkways, trees and power lines.
Sleet – rain that turns to ice pellets before reaching the ground, causing roads to freeze and become slippery.
Winter Storm Watch – a winter storm is possible in your area.
Winter Storm Warning – a winter storm is occurring, or will soon occur in your area.
Blizzard Warning – a winter storm has sustained winds or frequent gusts to 35 miles per hour or greater. Expect considerable falling or blowing snow, reducing visibility to less than a quarter mile, and is expected to prevail for three hours or longer.
Frost/Freeze Warning – a winter storm is expected to cause below freezing temperatures.
Winter Storm Preparation Checklist:
Food; extra drinking water
Disaster supply equipment: rock salt to melt ice on walkways, sand to improve traction, snow removal equipment such as shovels and snow blowers, a good supply of dry  wood for your fire place or wood burning stove.
Winterization: a sufficient supply heating fuel, insulate your walls and attics, caulk and weather-strip doors and windows, install storm windows or cover windows with plastic.
If a thermostat controls your furnace, consider having an alternative heating device method such as a gas fireplace, a wood burning stove, a fireplace, or kerosene heaters in case the power goes out. Ensure proper ventilation when in use.
Keep fire extinguishers on hand, and teach your family how to use them.
Never burn charcoal indoors.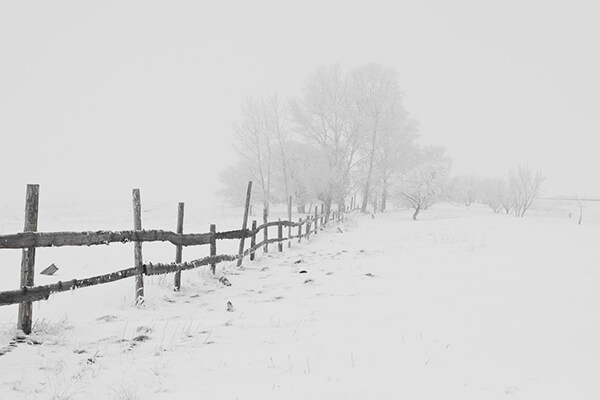 Driving in a Winter Storm Checklist:
Snack food and water.
Full fuel tank, battery and ignition system check, antifreeze, wipers and windshield washer fluid, thermostat, lights, flashing hazard lights, exhaust system, heater, brakes, defroster, oil level, and tires. Consider snow tires with studs or chains.
Car trunk: hat, blanket, a shovel, windshield scraper, battery-powered radio, flashlight, extra batteries, tow chain or rope, tire chains, bag of road salt and sand, fluorescent distress flag, booster cables, roap maps, emergency flares, cellular telephone or two-way radio if available.
About 70% of winter deaths related to snow and ice occur in automobiles. Consider public transportation if you must travel.
If you need to travel by car during a winter storm, do not travel alone. Keep others informed of your schedule. Stay on main roads. It is especially dangerous during a winter storm to use back road shortcuts.
When Trapped
Pull off the highway. Turn on your hazard lights. Hang a distress flag from the radio aerial or window. Remain in your vehicle where you are most likely to be found.
Do not set out on foot unless you are positive a shelter is nearby. Remember that distances are distorted by blowing snow. It may be too far for walking in deep snow.
Run the engine and heater (with a window slightly open for ventilation to avoid possible carbon monoxide poisoning)  about ten minutes each hour for warmth. Periodically clear snow from the exhaust pipe.
Exercise to maintain body heat, but avoid overexertion.
In extreme cold, use road maps, seat covers and floor mats for insulation. Huddle with passengers and use your coat for a blanket.
Take turns sleeping. One person should be awake at all times to look for rescue crews.
Drink fluids to avoid dehydration
Be careful not to waste battery power. Balance electrical energy needs – the use of lights, heat, and radio.
In a winter storm, the best way is to be careful and use common sense.